Group SUP Lessons
Stand Up Paddle Boarding (SUP) is the fastest growing water sport in America for several great reasons. It's a low impact full body workout that's easy to learn, as well as a great outdoor activity that stimulates the mind and body. With a gentle learning curve, you'll be able to advance your paddling technique and skills much faster than with most sports, all while having fun and exploring some of the most amazing and secluded beaches and flat water marsh areas of Southeastern North Carolina.
Our instructional methodology offers a step-by-step approach to aid in your skill development. One of the best ways to learn is in our group SUP lessons, where you and your spouse, friends, or family will receive personal instruction on the beach and in the water. 
During our lessons, you'll learn how to stand on your board, hold your paddle, and utilize different paddling techniques for propulsion and steering. Regardless of age, weight, or experience, everyone will begin to feel more comfortable and gain confidence by using their legs and core muscles to maintain stability on the water.
Another great attribute of SUPing is that, similar to surfing, it's not a competitive activity by nature. Sure, there are competitions, but most enthusiasts love it as is and learn in an encouraging environment. You'll be stoked on how easy and enjoyable it is once you find your balance.
Private Group Stand Up Paddle Lesson/Tour
Ages 10 to adult
Max 5:1 student to instructor ratio
Private 90 minute group lesson for 2-5 people is $75
Private 90 minute group lesson for 6+ people is $55
Wrightsville Beach & Figure Eight Island
Light weight epoxy boards
Advance registration required
Let our instructors teach your group the fundamentals of Stand Up Paddling. Come experience the high quality attention and professional instruction that we provide and have a fun personalized, relaxing low impact walk on water experience. All lessons emphasize safety, learning, and fun to build confidence while enjoying SUP boarding to the fullest. There's no better time than the present to try Stand Up Paddle boarding! Make your reservations now to ensure your spot in our SUP school this summer.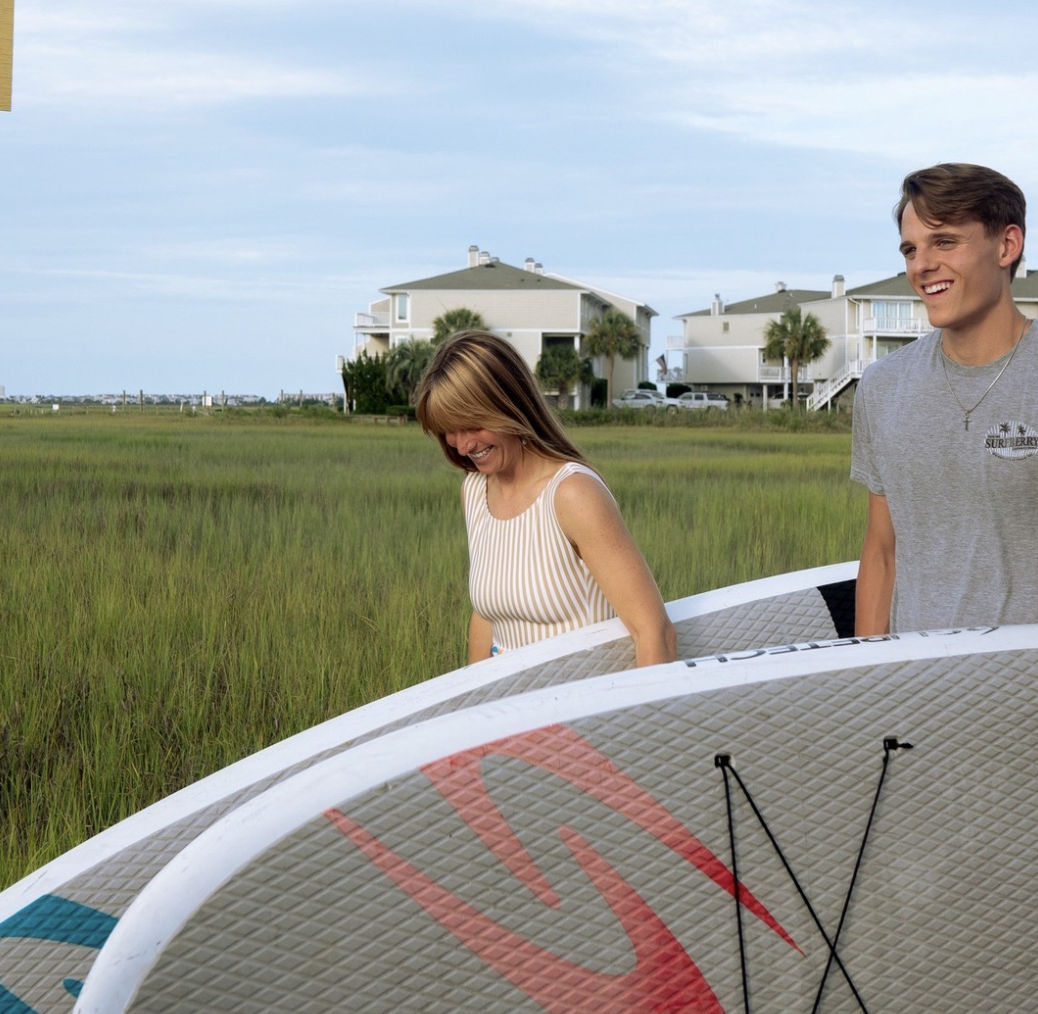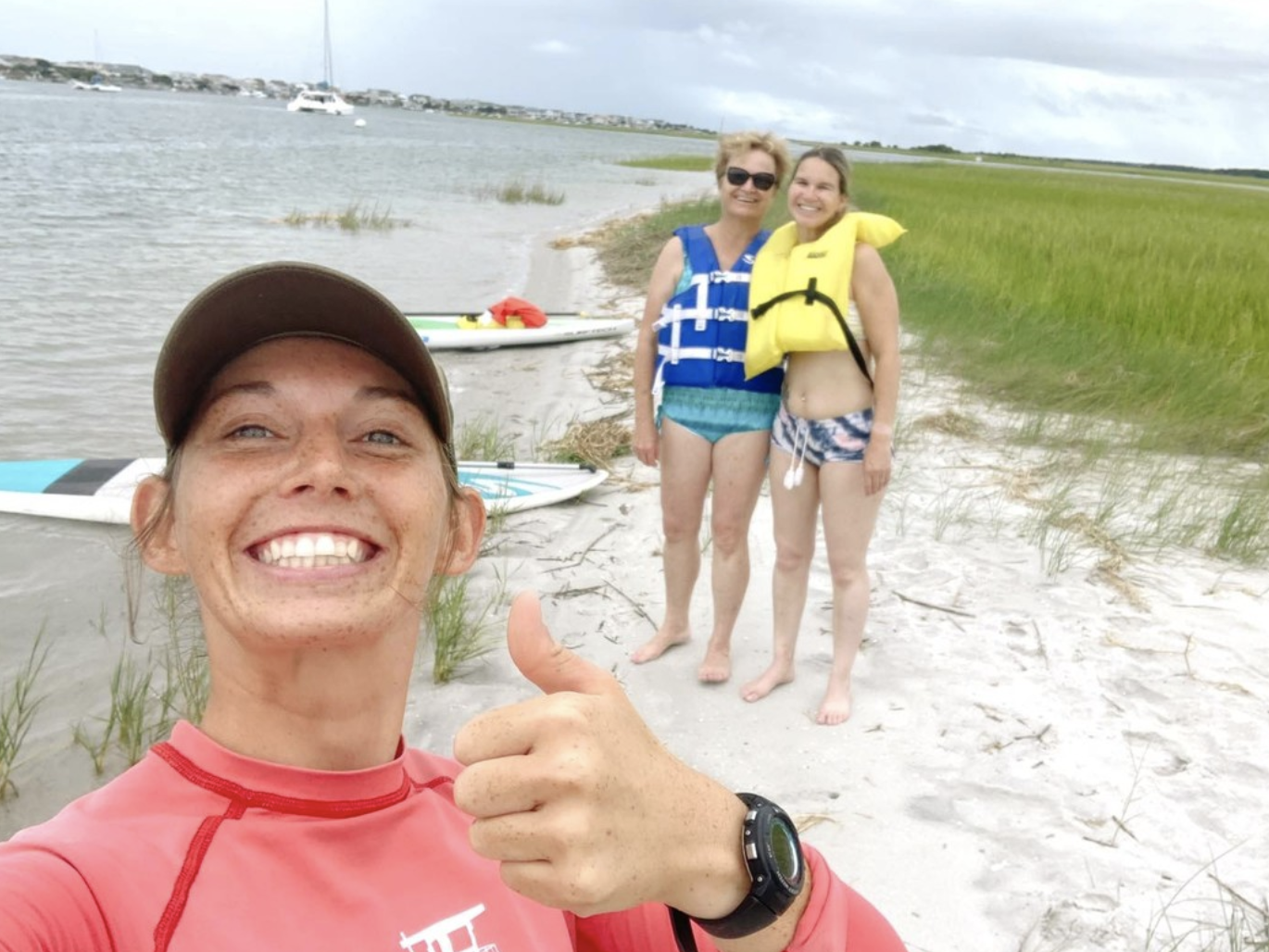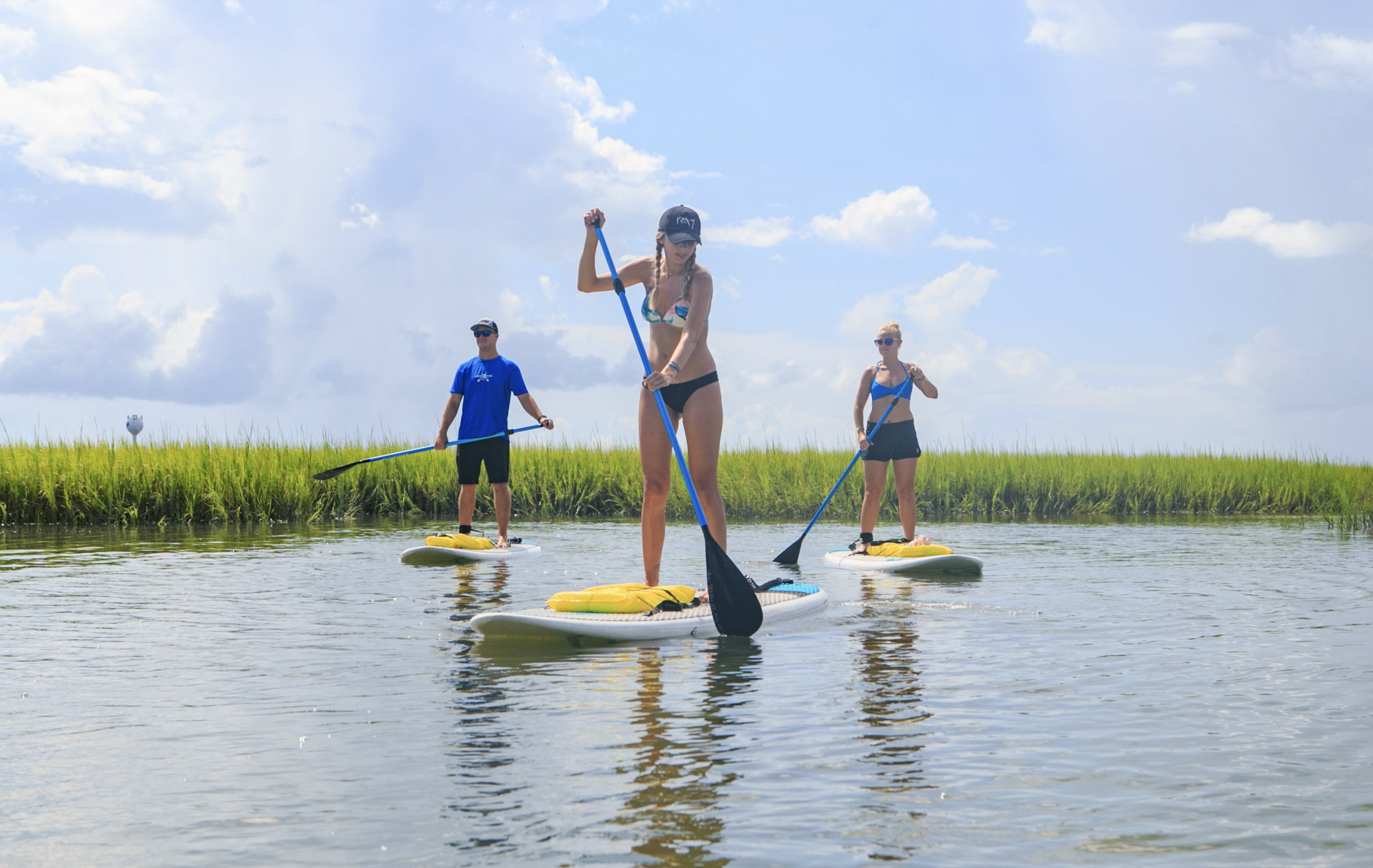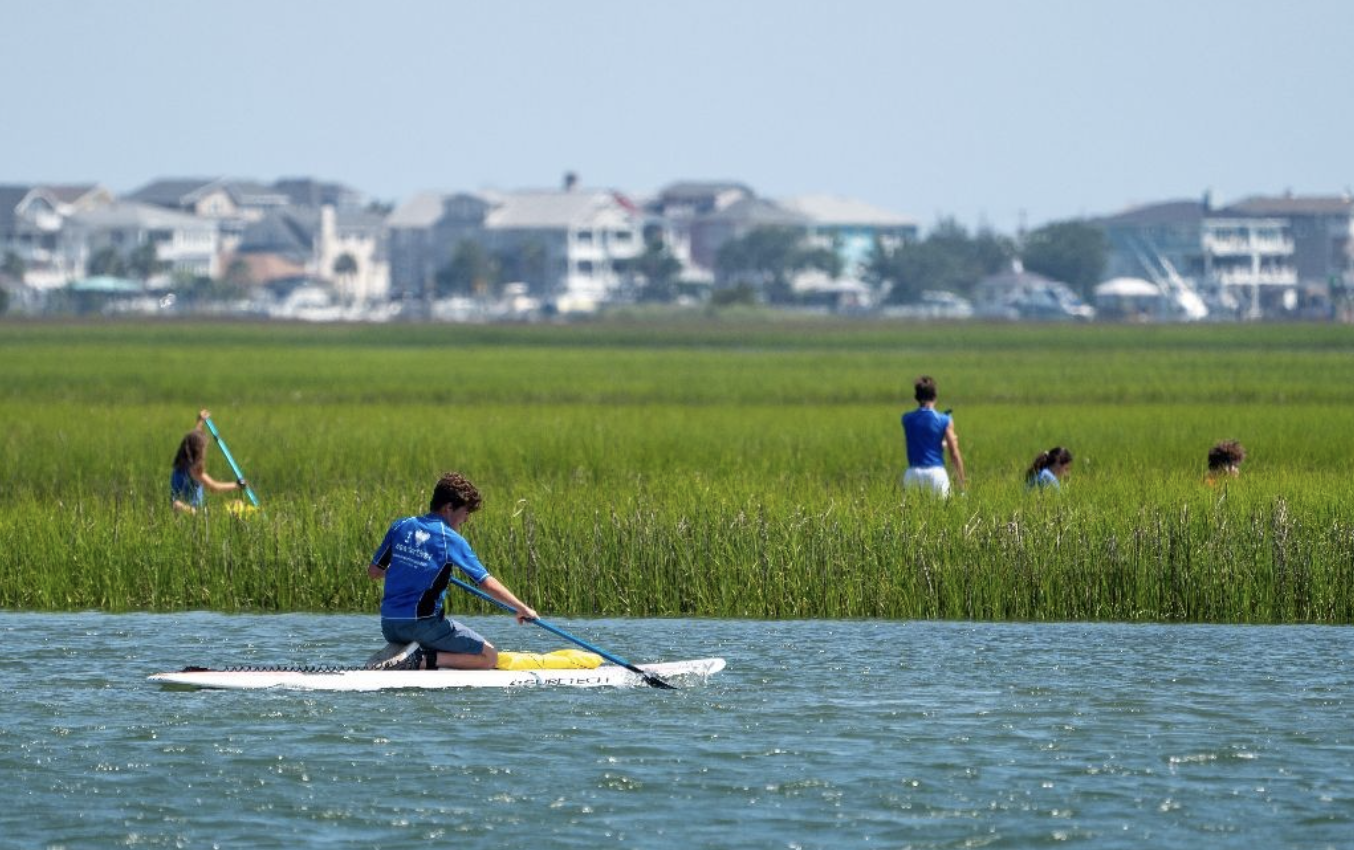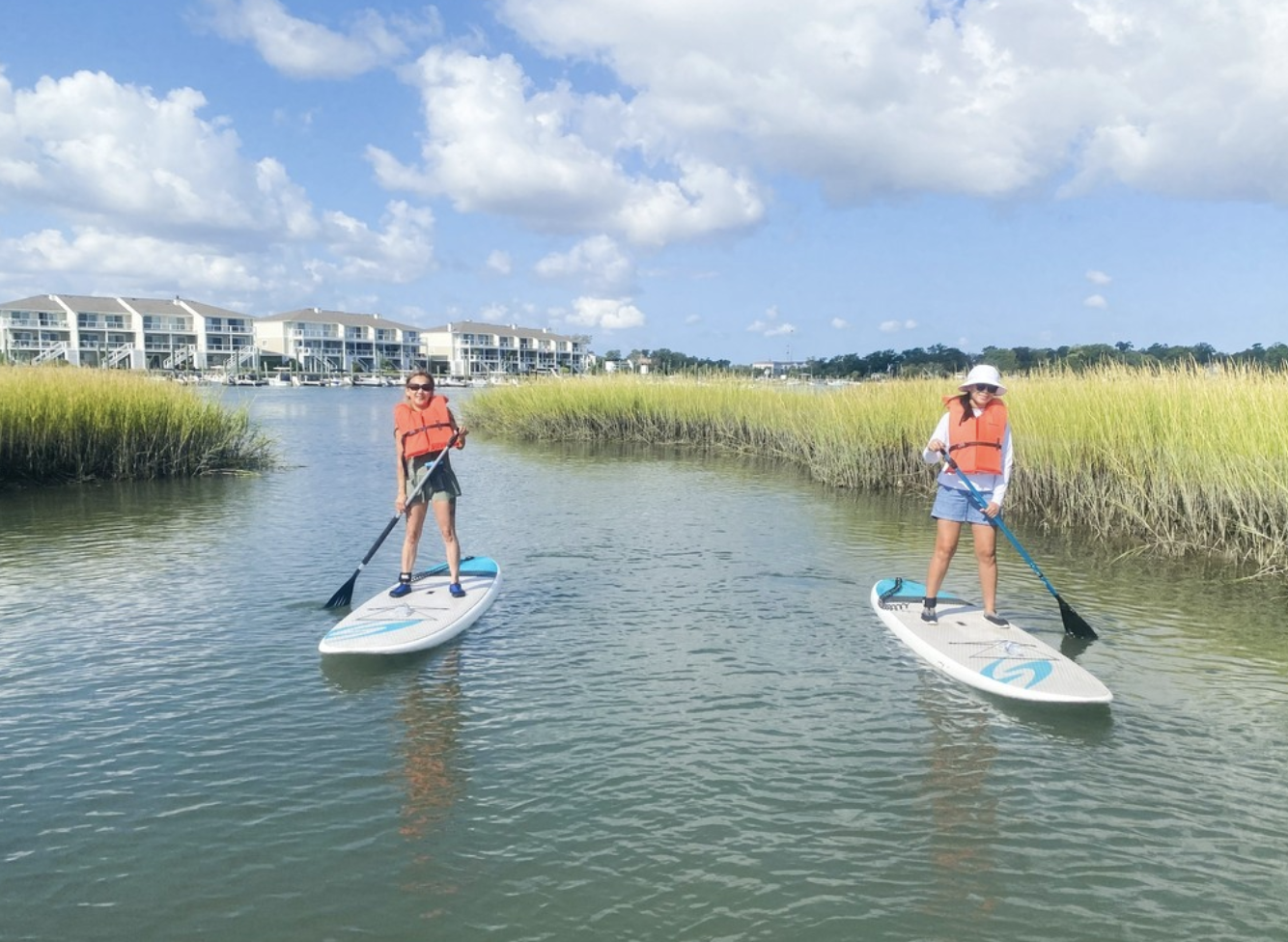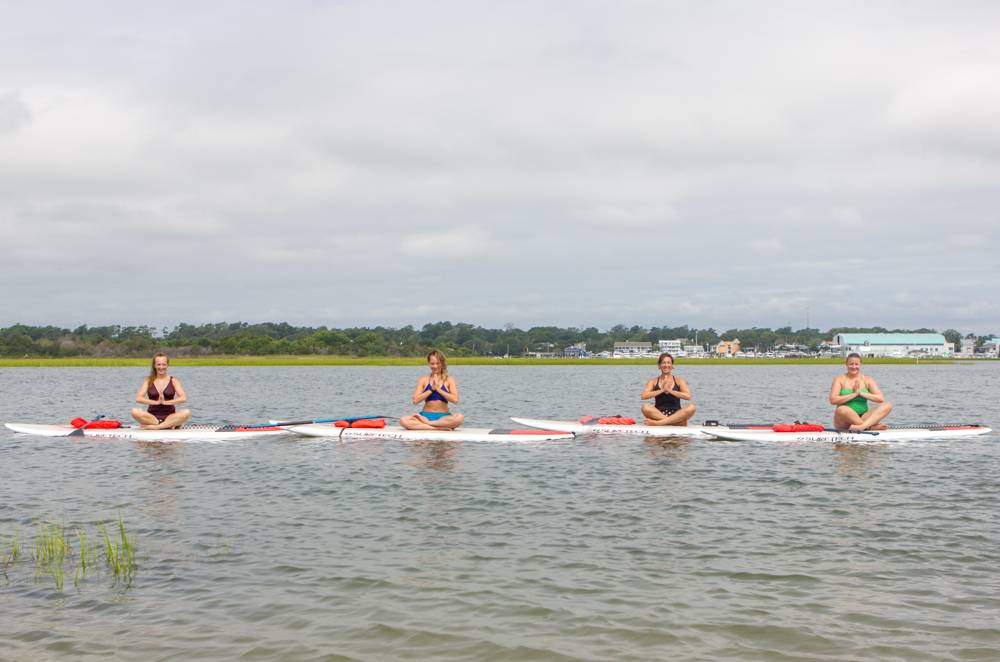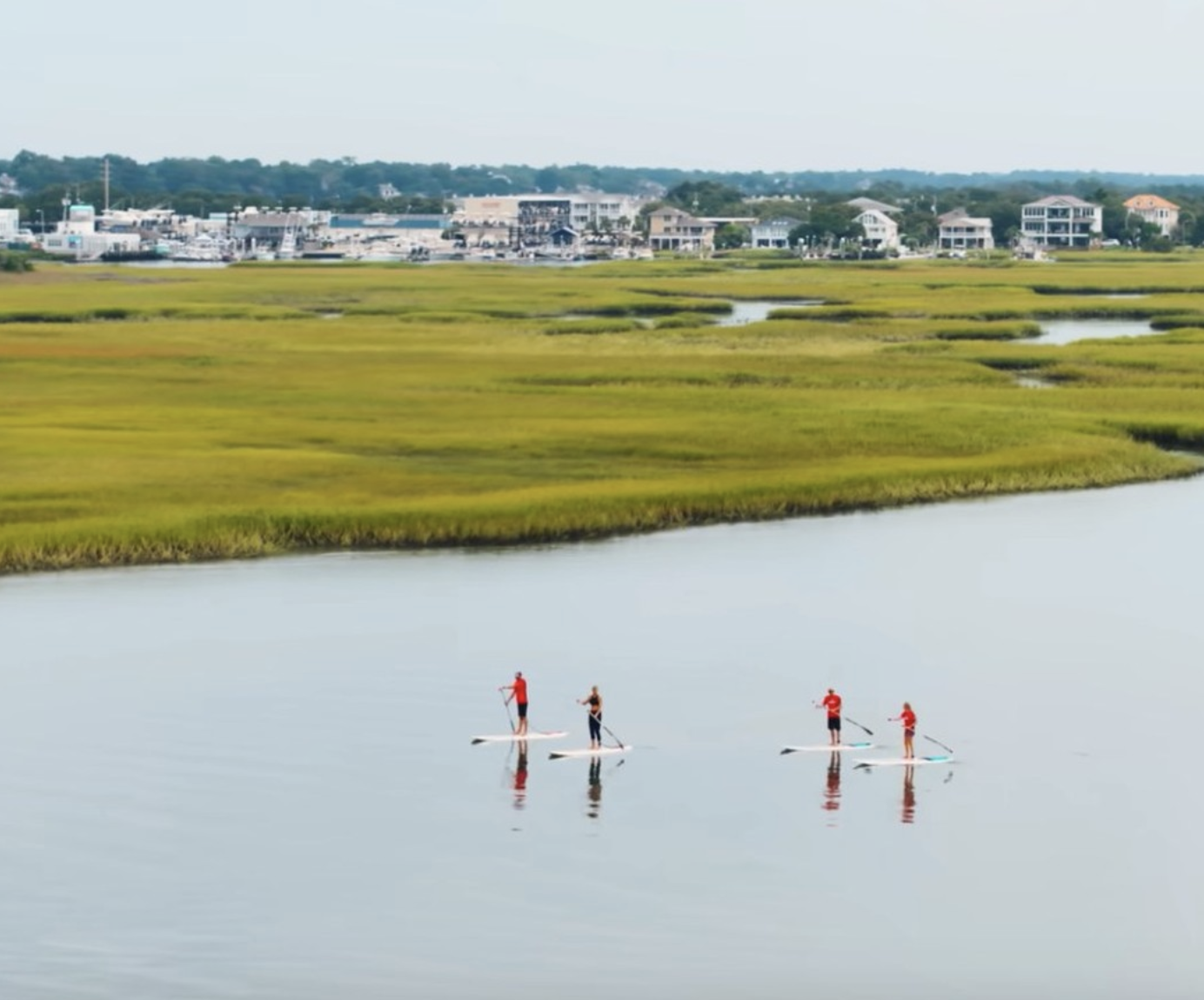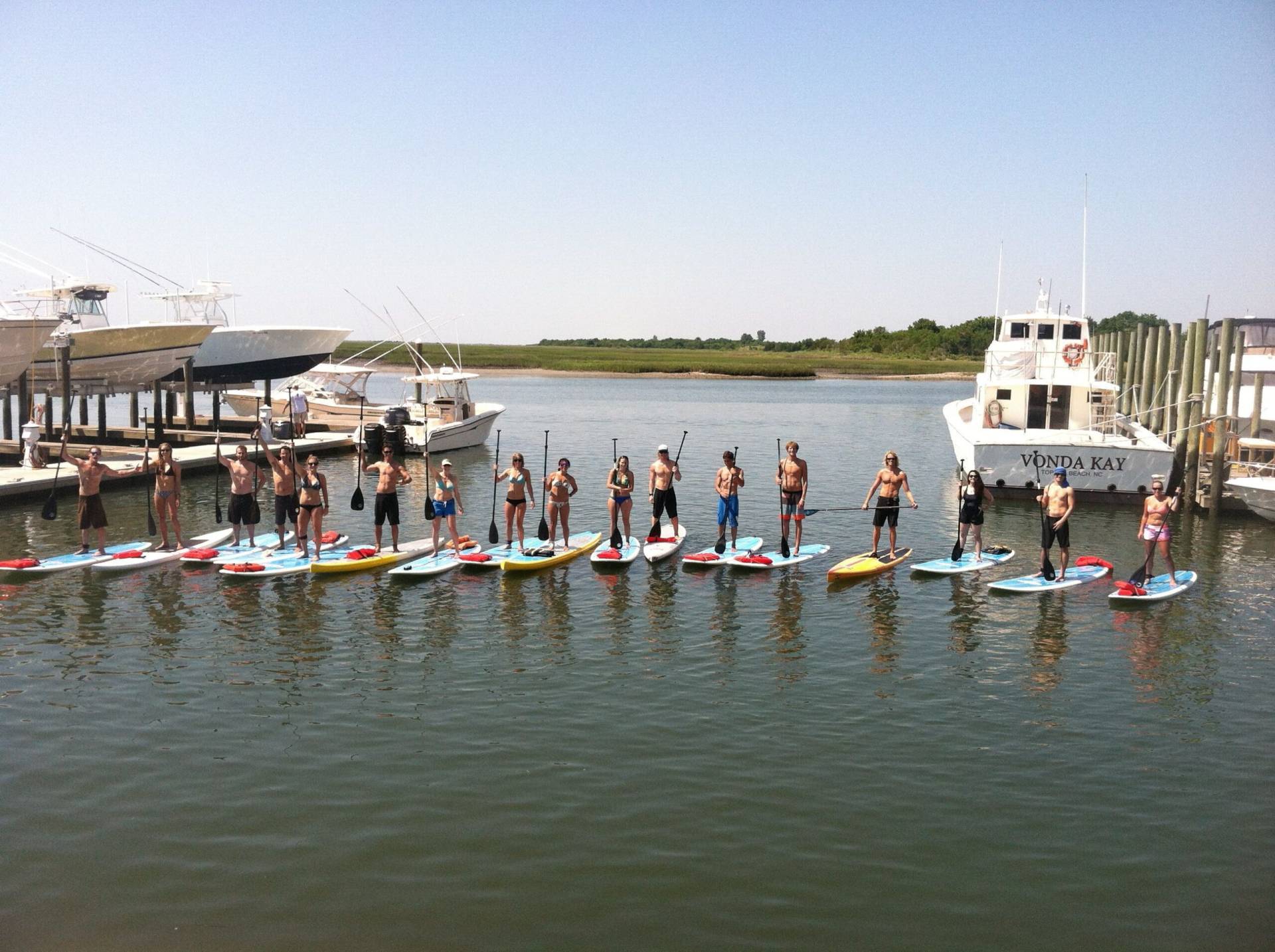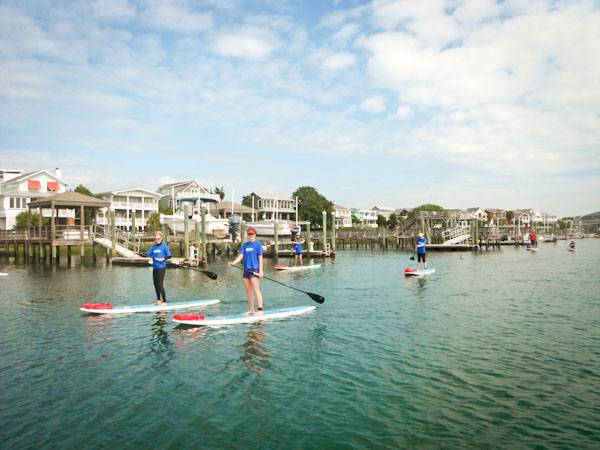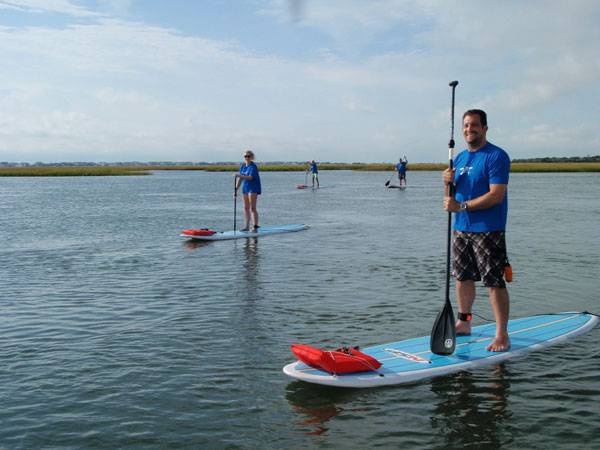 Screenshot 2023-03-13 at 2.22.37 PM
Screenshot 2023-03-13 at 2.21.48 PM
Screen-Shot-2022-03-09-at-11.52.02-AM
Screenshot 2023-03-13 at 2.22.29 PM
Screenshot 2023-03-13 at 2.21.35 PM
Screenshot 2023-03-13 at 2.21.19 PM